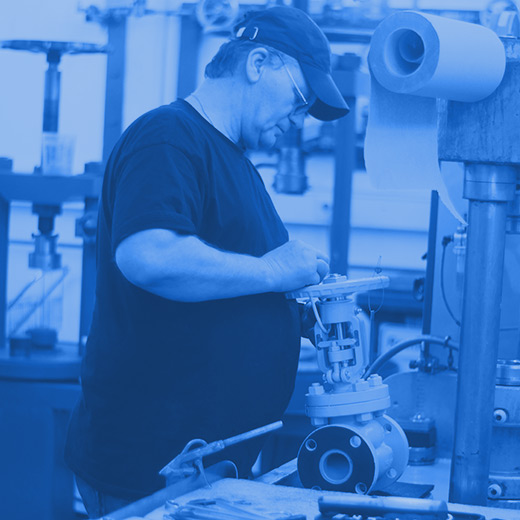 Our customers
determine the quality

of our products
---
The basis of the corporate policy of the armacon GmbH is: not we ourselves but our customers determine the quality of our products and services. In all areas of the company the adopted and practiced quality and environmental management system, starting from the sales, design and development, manufacturing, a 100% lot testing and a customer-oriented after-sales service, is the foundation for customer satisfaction. The most important potential for the implementation of corporate policies are the highly motivated employees of the armacon company who keep developing the quality and environmental management system constantly. As basic concepts for the quality management system of armacon serve the international quality standards DIN EN ISO 9001, directive 2014/68/EU and different API Standards as an active contribution to environmental protection. The quality and environmental management system is continuously reviewed and refined by internal and external audits.
A guarantee for
defect-free products

at the highest quality level
---
The practiced quality and environment management system in the field of production of the armacon GmbH company and the consistent quality assurance are a guarantee for defect-free products at the highest quality level for the benefit of the customer and the armacon. Immediately at the the arrival of the goods the materials are being tested using state-of-the-art methods like spectroscopic analysis, volumetric examination and surface-crack inspection. Due to 100% traceability of all production processes a constant effective quality assessment of all production areas is achieved. A 100% documented valve inspection is carried out using automated test stands before the delivery of each valve in order to guarantee the high quality standard.